About your staying
Spanish School Arequipa offers a complete solution for your staying.
Accommodation Several options available for you: School facilities, Homestaying, Apartments, Hostels. More...
Food and services Arequipa offers a big variety of options to fulfill your food and services requirements. More...
Livinig in Arequipa A beautiful city, safe, secure, no expensive and with lots of immersion opportunities. More...
Tours and Activities Arequipa is strategically located in the middle of the Touristic Corridor of Peru. Cusco, Puno, Nazca , the beach , all close enough. More...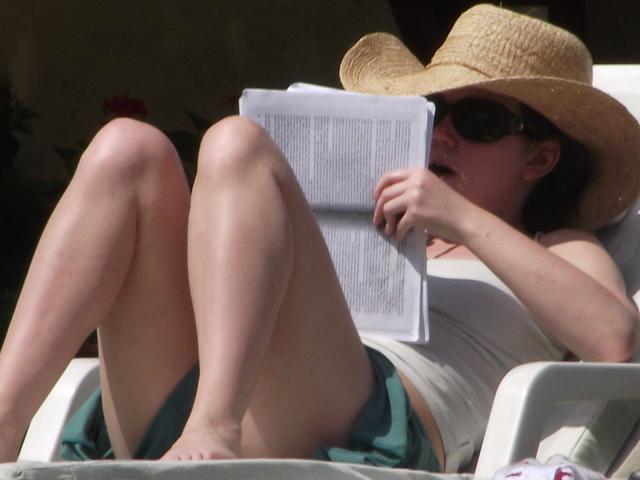 It's important for you to study, to be comfortable. Hostels with all night opened bars and noisy shared rooms are not the best option for a serious learning.
SCHOOL CAMPUS OPTION. School is part of Casa de Avila Hotel, highly recommended by travellers guides. The hotel offers Single and Double ensuites specially fixed for study purposes: bathroom, hot water, desk, wifi internet, cable tv, and a great afterclass location: gardens, social areas, classrooms. Special discount rate for students. Ideal for couples and independent personalities. Starting at $21.70/day
HOMESTAYING. Live with a local family. All of them are selected based on security, comfort offered, attitude to guest and cultural environment provided. A private room, breakfast, one meal and bathroom facilities are included. Not available for couples. You need to follow family rules.
APARTMENTS AND HOSTELS For long term staying (1 month +) you can rent apartments close to the school. Some clean hostels are available close too.
Arequipa has lot of restaurants. Most of them offer a "daily economic menu" from Monday to Saturday, lunch time. Prices vary according to the place from 1 to 3 dollars. The school is close to many of those restaurants.
Banking and shopping as you usually do it. ATMS available all over the city. Health services are also good. They accept most of your credit cards.
Public transportation is caothic but after a while you can use it. Students usually walk to School. Taxis available for 3 dollars.
Arequipa is a big city with friendly people wherevery you go. Nice historic areas to visit. Supermarket and Malls are close to the center. Walking is the best way to move arround. Common sense means security. Great coffee shops.
Classes start at 9 am. Regular programs are 4 hours daily with a break at 11 am. At 1 pm after finishing classes, you will take lunch. And during the afternoon you have plenty time to immerse yourself in Arequipa´s life. Cultural and social activities available. Night time is usually active from Wednesday thru Saturday.
Arequipa is a geat hub to visit the most popular toursitic places of the country. Cusco and Machupichu can be visited in one weekend. Lake Titicaca is five hours away on Bus. Nazca lines and the Sand Dunes of Ica can also be visited in a weekend. You can find buses and many flight options starting from Arequipa. Local Tourist Companies are helpful but you can also plan your trips yourself.
In the city boundaries you can do horse riding, bull riding, river rafting, treks close to the city, teather, movies, and many other. You will not miss your regular life.
PERU TOURS AND CULTURE (Sister Company) can help you planning and booking with the most trustable operators in town. All prices have a student's discount.
Accommodation Prices
| | |
| --- | --- |
| School Facilities. Sigle/Double Monday to Sunday (6 nights) | $ 130/180 |
| Homestaying Single only 7d/6n one meal. | $ 120/week |