Immersion activities
Arequipa has the best environment for your immersion experience.
Locals are friendly and always willing to help you and making you feel as local.
A great weather, (suny 300 days/year avg.!) ideal for walking and visiting all the architectural attractions of the city.
Not so touristic city, which gives the student the oportunity to flavour the local way of life.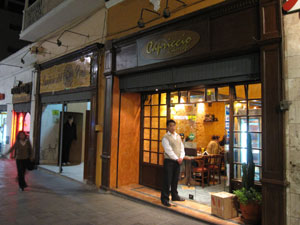 Wikipedia: Arequipa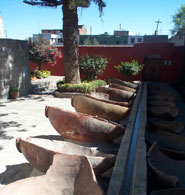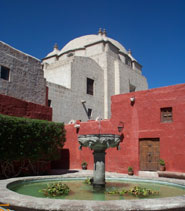 Enjoy your staying while studying
Spanish School Arequipa provides several cultural and adventure activities for you to enjoy your staying. Some of them are included as part of the course, some others are free, and some others are organized through the best tour operators in town. All of them are directed to reinforce your Spanish while enjoying your staying.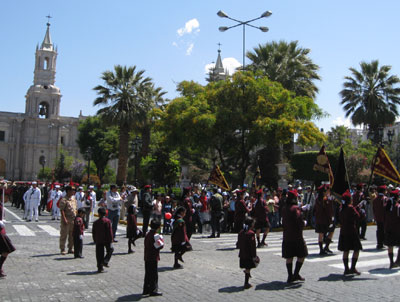 In class activities
VISIT TO THE MARKET. Essential to understand how this city lives. Learn the names of vegetables and fruits original from Peru. Discover the great variety of potatoes we eat. See how traditional medicine includes a frog juice as part of a medicine for lungs. And after this first programmed visit, this is going to be a great place to do your shoppings.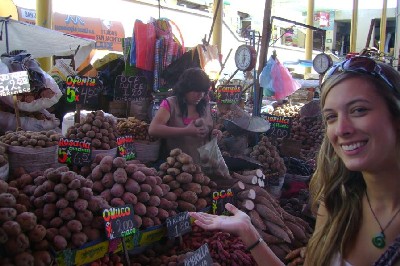 CITY TOUR. Walking through the ancient streets of the city and visiting some of the most representative houses, buildings and churches of this 470 years old city is an unforgettable experience that can't be finalized with this first guided visit. But with maps and information provided by our teacher, you will get connected to the place, the people and customs of this "living museum"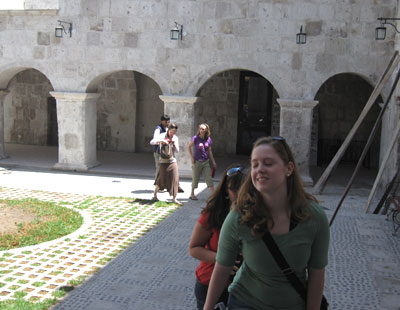 Adventure activities
While studying we can arrange your adventures conecting you with the best operators. Discounted prices for studends.
VOLCANOE CLIMBING They are the symbol of the city and look closer than what they are. But you can try climbing them. Takes you two days, sleeping at the volcano and climbing to the top on the second day. One Misti Volcanoe is 5,300 m altitude and the other, Chachani is 6,200 meters. Hard, but not impossible if you want to achieve a great experience. No experience needed
DOWNHILL BIKING means something special when you are doing it from 4,500 m high from a volcano. The view is magnificent. Its not so risky as fun. Bicicles and guides are the best in town.
RIVER RAFTING . Get into a boat and row row over the stream of this river comming from the mountains. Cold water, but very sunny weather. No experience is required. Guides have years of experiece. Excellent equipment and all the security you deserve.
COLCA CANYON. The also called "deepest canyon on earth" is close to the city. Colca offers you a trek or an excursion tour. One three days, the other two days. The place is unique, a nature beauty. We organize everything, transportation, guidance, accommodation, etc.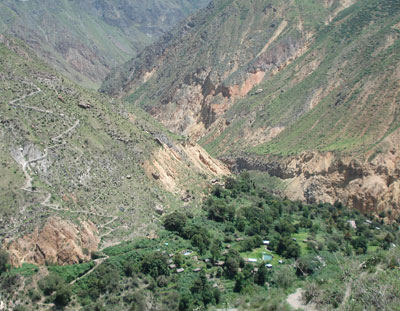 For prices or booking in advance, include these options in your registration or information form.
Cultural Activites
TYPICAL FOOD This city , as most of the country, has a huge variety of typical dishes. And our School proudly hosts The Peruvian Cooking Experience, a great attraction where you cook your own peruvian food and gives you a gastronomic view of the city. Discount price for our Studens.
Your teachers will also use the cooking theme as part of the content of classes. They will give you a gourmet guide leading you to the most typical and original local restaurants. Inncluding names of the typical dishes and our recommendation for each place. Enjoy walking arround and discovering challenging flavours. Ginnea Pig and Shrimps are the must!
.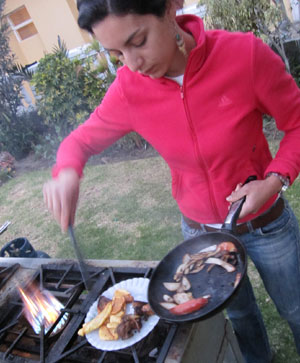 Teachers guide you through this unforgetable cultural activity. A great way to learn Spanish and enjoy your staying."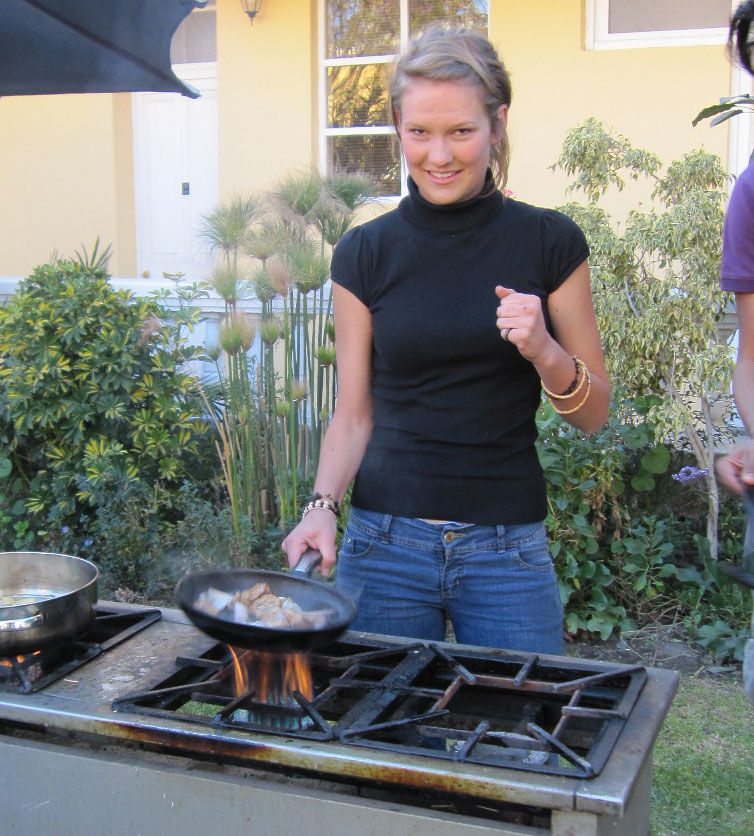 Dancing local music using typical colorful dresses is something everybody enjoys during the "Local Fiesta" activity.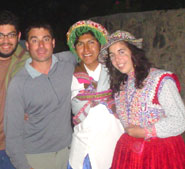 Don't forget to drink the local "chicha de jora" (corn bear), in the gigant glass called "Portales"