Welcome!

Spanish School Arequipa, provides quality short-term Spanish courses in Arequipa, Peru. We serve people looking to learn Spanish abroad, and travellers who want to take advantage of their trip thru South America. Our School is part and hsares installations with Casa de Avila Hotel in Arequipa, Peru. price.
For over 5 years we have enabled our students to gain confidence and competence as they apply their newly learned language skills to real life situations.
Why Arequipa

Arequipa is a beautiful city in the South of Peru. Peaceful, sunny 80% of the year!, and with great quality of life compared to others .
It´s much safer and cheaper than Lima. Less touristic and expensive to Cusco.

Arequipa provides an excellent immersion environment, giving you a great opportunity to practice and improve your Spanish.

A serious School
Spanish School Arequipa has being teaching since 8 years ago. We do our best effort to provide you with the best teachers and resources in order for you to speak and understand Spanish in short time.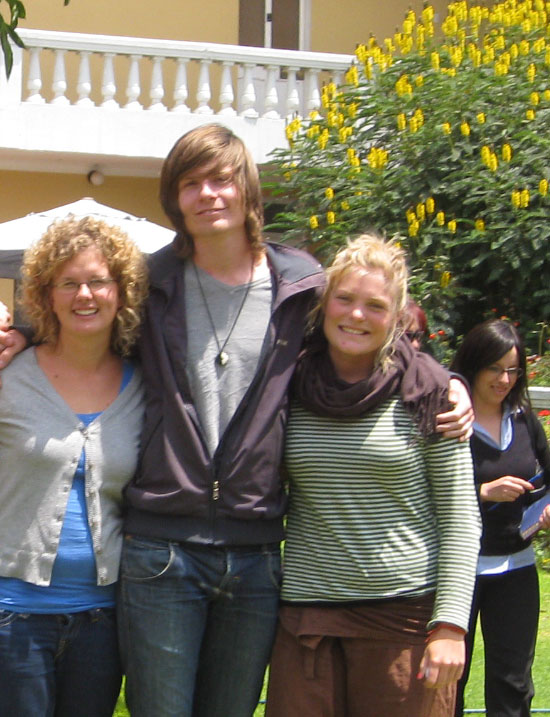 Partnership

Educational institutions and organizations are welcome. We can be your local partners to organize a Spanish Abroad experience. We take care of all your needs.

Contact us and you will be surprised how easy and fast your Institution can have an Spanish Abroad Program in Peru.
Volunteering
We provide excellent contacts with local authorities and institutions willing to develop volunteering projects. If you want to volunteer while studying, we can also help you on that. Please ask.
Join Spanish School Arequipa (SSA)
A simple method: We take advantage of your motivation, your needs and your abilities in order to improve your learning of Spanish in short time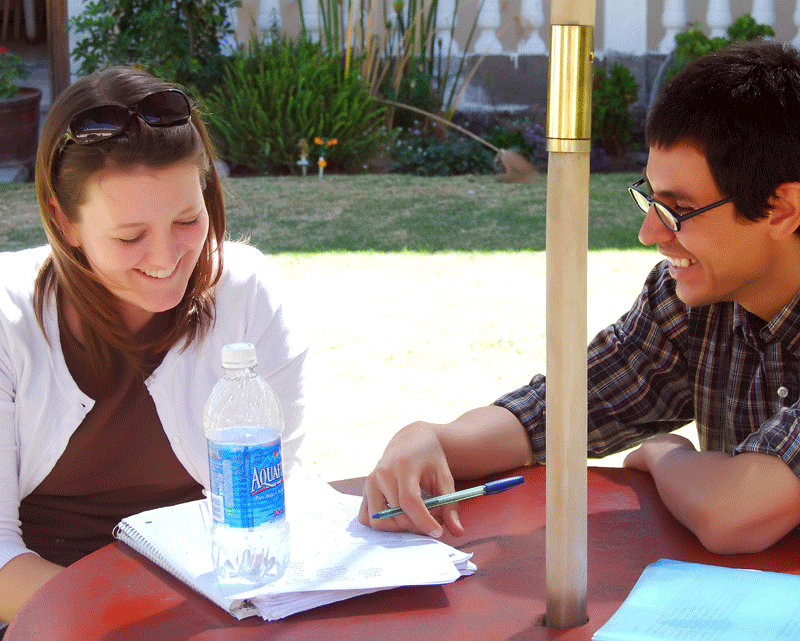 Daily, Weekly or Monthly programs
Short staying? take one or two hours. Or several days. Discount prices on week and month registration. Spanish School Arequipa is open every day from 9 am to 8 pm. Just get here and we will arrange classes for you. We even have a free group class on Wednesday and Friday from 10 am to 11:30.
Best enviroment in Town
Classes are taken in Casa de Avila Hotel infrastructure. A beautiful place with a main central garden where chairs and umbrellas are the spot most of our students select to take classes. Of course if you are alergic or hate sun, we have also regular classes. Library and internet room available too.
We care for your budget
Prices per hour as low as 6.5 dollar if you take a week of classes. Several economic accommodation options, including home stays or lodging in our reasonable and highly-recommended hotel. Thanks to our prices you will be able to plan your study time, enjoy a short vacation, and save money.

Devoted and Professional teachers
All of our instructors have academic degrees and are experienced professionals. They are both passionate and compassionate about teaching their native language. Each instructor uses a unique and personalized hands-on approach to ensure that you learn quickly.

Immersion Environment
All programs take advantage of being in Arequipa, which is an ideal city for immersion in a Spanish-speaking environment. Arequipa is a beautiful city, with friendly people, rich traditions and history, and all of the services you might require for your stay. It is safer than Lima or Cusco, and less expensive than those cities.
On line booking

Check our Web page, and if you are interested in studying with us, register on line. If you have some special requirements, do not hesitate in contacting us . We will answer your messages within 24 hours.


Testimonials
"It was nice to have classes in the garden. My teachers were really great, and compared to previous Spanish classes taken during my trip, this was the best School so far. Thanks to everybody. Steve Gosh AU"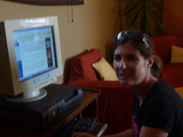 "I had a wonderful time during my staying in Arequipa. The city is beautiful, its people very friendly, and the Spanish school really worth the effort. Muchas gracias por todo, quiero regresar pronto S. Krueger DE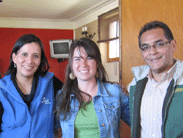 "Muchas gracias por todo. El curso fue muy bueno. It was a great review of all I learned in College. Voy a ser profesora de Español y les agradezco. Laura Edwards USA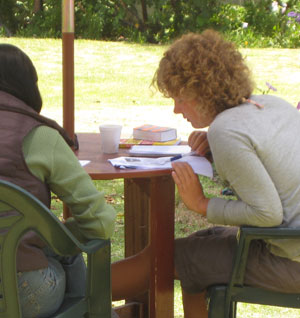 "Supe de la escuela por un amigo. Vine con mi pareja y lo pasamos muy bien. Muchas gracias a nuestras profesoras. Recomiendo las clases; Laura Edwards USA